Renowned Speakers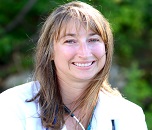 Lara Carlson
President-Elect, New England Chapter of the American College of Sports Medicine USA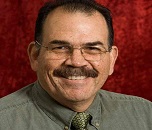 Rafael E. Bahamonde
Interim Dean, Professor of Kinesiology, Indiana University USA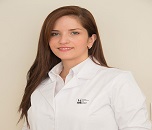 Candy J. Hernández Toyos
Member of the Spanish Society Aesthetic Medicine, University of Barcelona Spain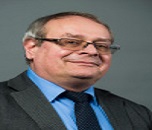 Jan Heller
Associate Professor, Charles University Czech Republic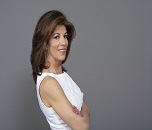 Sandy Joy Weston
Owner of Weston Fitness, Temple University USA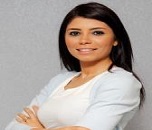 Amira najah
Aspetar Orthopaedic and Sports Medicine Hospital Qatar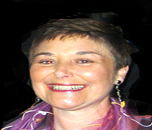 Carré-Llopis, Carme
Medical Director. Instituto Pilar Dominguez Spain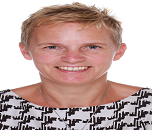 Dagmar Pavlu
Charles University Czech Republic
Recommended Global Healthcare Management Conferences
Asia Pacific & Middle East
Sports Medicine 2017
Welcome Message
Sports Medicine-2017
After the success of the 2nd International Conference on Sports Medicine and Fitness which was held in Dubai during April 18-20, 2016, ConferenceseriesLLC with the great pleasure and honor would like to welcome you at the CME Accredited 3rd International Conference on Sports Medicine and Fitness which is going to be held during October 05-06, 2017 in Barcelona, Spain
The main theme of the conference is "Boost your health with sports and fitness"
Sports Medicine-2017 that aims at bringing together the Sports Medicine and Fitness professionals and students to provide an international forum for the dissemination of original research results, new ideas and practical development experiences which concentrate on both theory and practices in our International Meetings. Sports Medicine-2016 is a multi-disciplinary conference of sports medicine physicians and sports medicine professionals dedicated to work, education, research, advocacy and the care of athletes of all ages.
The majority of Sports Medicine Members will be Doctors, Professors, Directors, CEOs, Researchers, Nutritionists, Physical Therapists, Sports Psychologists, Primary Care Physicians with fellowship training and added qualification in sports medicine who then combine their practice of sports medicine with their primary specialty. Sports Medicine-2017 also includes members who specialize in non-surgical sports medicine and serve as team physicians at the youth level, NCAA, NFL, MLB, NBA, WNBA, MLS and NHL, as well as with Olympic teams. By nature of their training and experience, sports medicine physicians are ideally suited to provide comprehensive medical care for athletes, sports teams or active individuals who are simply looking to maintain a healthy lifestyle.
ConferenceseriesLLC through its Open Access Initiative is committed to make genuine and reliable contributions to the scientific community. ConferenceseriesLLC is a pioneer and leading scientific event organizer, hosts over 500+ leading-edge peer reviewed Open Access Journals and organizes over 400+ International Scientific Conferences all over the globe annually.
Various Workshop and Symposium sessions will throw light on its application in treating Sport related injuries and treatments. The active panel discussions will provide a perfect platform to explore the various methods and the medications for the treatment techniques which are being implemented across the globe, which demonstrates the evidence from research in sport science and physical activities
For market analysis report of sports medicine, please
Click Here
Market Analysis Report
Importance & Scope:
Health play a vital role for any living being on this earth, nothing can be good, if the health is not good. Healthy and physically fit person can enjoy their lives more beautifully. Sports Medicine is the subjust which deals with all the health and physical related conditions of the athlates. Sports Medicine Conference is the most precious event which is directly related to health and wellness not only for the sports person/athletes but also for the people who are agonize with most of the diseases and disorders which are directly or indirectly related to the physical health and condition. Sports medicine is a towering subject which is related to physical health and conditions.
There is a huge demand for the sports medicine in most of the countries where sports and physical health are given more important. Sports Medicine 2016 aims to bring together leading academic scientists, researchers and research scholars to exchange and share their experiences and research results about all aspects of Sports, Physical Health, Injuries and Medicine. It also provides the chance for researchers, practitioners and educators to present and discuss the most recent innovations, trends, and concerns, practical challenges encountered and the solutions adopted in the fields of Sports Medicine and Fitness.
Sports Medicine2016 is an international platform for presenting research about marketing, exchanging ideas about it and thus, contributes to the dissemination of knowledge in marketing for the benefit of both the academia and business. Sports Medicine2016 is where the future of Sports Medicine and Fitness intersects. This event brings together the most of the eminent persons, researchers, scientists to explore there invaluable knowledge. Sports Medicine2016 is where Sports marketers go to gain perspective on the latest Sports technologies, emerging start-ups, and opportunities that will drive the future of the Sports Medicine and Fitness. We bring together business, creative, and technology leaders from the Sports Medicine market and Sports Medicine industry for the most current and relevant.
Why Barcelona…?
Dubai has emerged as a global city and business hub of the Persian Gulf region. It is also a major transport hub for passengers and cargo. It is a world's fastest growing economies, Dubai's gross domestic product is projected at USD 107.1 billion, with a growth rate of 6.1% in 2014. It is estimated that Dubai produces 50,000 to 70,000 barrels (7,900 to 11,100 m3) of oil a day and substantial quantities of gas from offshore fields.
Architecture: Dubai has a rich collection of buildings and structures of various architectural styles. Many modern interpretations of Islamic architecture can be found here. Burj Khalifa (The 828 meters tallest building in the world and a skyscraper in Dubai, UAE. It is a world-class destination and the magnificent place at Downtown Dubai), Burj Al Arab (The Burj Al Arab (Arabic: برج العرب, Tower of the Arabs) is a 7 star luxury hotel. Although the hotel is frequently described as "the world's only seven-Star hotel") Dubai, Miracle Garden (On Valentine's Day 2013, the Dubai Miracle Garden, a 72,000-square meter flower garden, opened in Dubai land. It is currently the world's largest flower garden. It has 45 million flowers with re-use of waste water through drip irrigation)
Food: Arabic food is very popular and is available everywhere in the city, from the small shawarma diners in Deira and Al Karama to the restaurants in Dubai's hotels. Fast food, South Asian, and Chinese cuisines are also very popular and are widely available. Dubai is known for its nightlife. Clubs and bars are found mostly in hotels due to the liquor laws. The New York Times described Dubai as "the kind of city where you might run into Michael Jordan at the Buddha Bar or stumble across Naomi Campbell celebrating her birthday with a multiday bash"
Sports: Football and cricket are the most popular sports in Dubai which attract sports stars from around the world. The Dubai World Cup, a thoroughbred horse race, is held annually at the Meydan Racecourse. Dubai also hosts the traditional rugby union tournament Dubai Sevens, part of the Sevens World Series. In 2009, Dubai hosted the 2009 Rugby World Cup Sevens.
Conference Highlights:
· Sports and Health
· Sports Education and Sports Training
· Exercise Physiology and Role of Hormones in Sport and Fitness
· Injuries and Orthopedic Surgeries in Sports and Fitness
· Sports Nutrition and Sports Medicine
· Physical Therapies for Multiple Diseases
· Technologies Assisting Sport and Exercise Facilitation
· Computer Science Involved In Sports Science
· Motor Skill Acquisition and Sports Psychology
· Multidisciplinary Contributions To Sports Science
· Natural or Herbal Medicine for Sports
· Special Focus for 2016: Sport and Development
Why to attend???
Sports Medicine is one of the most important topic, With members from around the world focused on learning about Sports, physical health and other sports related activities, this is your single best opportunity to reach the largest assemblage of participants from the Sports and health community. Conduct demonstrations, distribute information, meet with current and potential Researchers, Scientists, Business Personals, and Industrialis , make a splash with an invaluable knowledge and receive name recognition at this 3-day event. World-renowned speakers, the most recent techniques, tactics, and the newest updates in Sports Medicine and Fitness fields are hallmarks of this conference.
A Unique Opportunity for Advertisers and Sponsors at this International event:
http://sports.conferenceseries.com/sponsors.php
Major Sports Medicine Universities, colleges/Institutions around the world
• George Washington University
• University of Michigan (UM)
• University of Pittsburgh
• University of the Rockies
• Iowa State University
• The University of Alabama
• American InterContinental University
Major Sports Medicine Universities, colleges/Institutions in UAE
• American University of Sharjah
• United Arab Emirates University
• Northumbria University
• University of Sharjah
• Paris-Sorbonne University Abu Dhabi
Major Sports Medicine Universities, colleges/Institutions in Dubai
• ETA College
• New York University in Abu Dhabi
• Dubai British School
Statistical Analysis of Sports Medicine Universities:
Major Sports Medicine Associations around the Globe
· International Society of Arthroscopy, Knee Surgery and Orthopaedic Sports Medicine.
· The International Sports Sciences Association (ISSA) USA
· International Council of Sport Science and Physical Education (ICSSPE) Germany
· Indian Association of Sports Medicine (IASM)
· American Academy of Podiatric Sports Medicine
· American Medical Societies for Sports medicine and The British Association of Sports and Medicine
· Canadian Academy of Sport Medicine
· World Institute of Sports Sciences (WISS), Florida
· The South African Sports Medicine Association
· California Association for Health, Physical Education, Recreation and Dance (CAHPERD)
· The Association for the Advancement for Applied Sport Psychology
· The European Federation of Sport Psychology
· British Association of Sport and Exercise Science (BASES)
· Brazilian College of Sport Science (CBCE)
· Sport and Exercise Science New Zealand (SESNZ)
· Sports Medicine Australia (SMA)
· Japanese Association of University Physical Education and Sports
· Centre for Orthopaedic Surgery, Switzerland
Major Sports Medicine Associations and Societies in UAE
· Abu Dhabi Knee & Sports Medicine Centre
· UAE Football Association
· Dubai Sports Council
· General Authority of youth and sports welfare
· Emirates Motor Sports Federation
· American Orthopaedic Society for Sports Medicine
· Emirates Society of Emergency Medicine
Major Sports Medicine Associations and Societies in Dubai
• International Knee and joint Center
• UAE Health & Sports Medicine Centre
• Physiotherapy and Rehabilitation Centre
• The California Chiropractic and Sports Medicine Center
• The City Hospital Dubai Healthcare City
Statistical Analysis of Sports Medicine Associations and societies:
Major hospitals and clinic of Sports Medicine around the world
• Mayo Clinic Sports Medicine Center
• The Sports Medicine Clinic, USA
• Sports Medicine Clinic, Singapore
• Seattle Children's Hospital
• UCSF Medical Center, USA
• Foot & Leg Pain Clinics, Australia
• The Stanford Health Care, USA
• Fairview Sports and Orthopedic Care
• Petts Wood Osteopathic Clinic, UK
• Spectrum Physio Centre, India
• UniSports Sports Medicine, New Zealand
• Premiere Chiropractic & Sports Medicine, USA
Major hospitals and clinic of Sports Medicine in UAE
· Sports Injury Clinic Abu Dhabi
· Abu Dhabi Knee & Sports Medicine Centre
· Orthosports Medical Center
· Healthpoint Hospital
· Exeter Medical Center
· Fakih Medical Center
· Adult Orthopedics
Major hospitals and clinic of Sports Medicine in Dubai
• Dubai Physiotherapy & Family Medicine Clinic
• Orthosports Medical Center
• Up and Running Dubai
• California Chiropractic in Dubai
• Dubai Bone & Joint Center
• Orthopaedic & Sports Surgery
• Aspetar - Orthopaedic and Sports Medicine Hospital
Target Audience:
Doctors/Orthopedic surgeons, Sports Researchers/Scientists, Deans & Directors, Sports nutritionist/Dietitians, Professors, Sports psychologist, physiotherapist, Professors, Lecturers , Physical Therapists, Sports industries, Orthopedics surgical companies Athletic Trainers/Coaches, Massage Therapist, Students, Athletes/Players.
Academia 60%
Industry 30%
Others 10%
Figure 2: Target Audience
Companies Associated with Sports Medicine and Fitness:
Figure 4: Companies Associated with Sports Medicine
Industries associated with Sports Medicine and Fitness:
Figure 5: Industries Associated Sports Medicine
Statistics which shows growth Sports Medicine devices:
The 2011 sports medicine devices market is estimated to be at $3.3 billion and is predicted to grow at a CAGR of 9.3% to reach $5.7 billion by 2017. Knee application still holds the largest share among others due to the high frequency of ACL injuries along with other conditions such as rheumatoid arthritis, meniscal cartilage damage, and patellar chondromalacia.
Basketball and soccer are two sports in the spotlight for an increase in the number of professional and non-professional players. These games, along with many other regional games, have increased in popularity in the past decade. This can be seen from almost a 5% to 8% rise in number of basketball players every year. These games, becoming popular in Asian countries such as China, Korea, India, and Eastern Bloc countries, can promote a very favourable outcome for the intensive sports medicine market. Research has shown that due to the large number of players and popularity of sports, the incidences of injury are high. This is predicted to propel the sports medicine market and create emerging markets in the growing economies of Asia and Latin America.
Figure 6: Sports Medicine devices:
Statistics which shows growth in importance of Sports Medicine and nutrition growth:
Figure 7: Sports Medicine and nutrition growth
Sports medicine is a very dynamic field that has made a mark in the healthcare sector in the last decade. The field has witnessed a spurt in technology and has grown with the rise in medical diagnostic and therapeutic devices. With regional sports gaining popularity, sports medicine is all set to play an extremely vital role in a sportsperson's vital statistics, monitoring, and diagnostics by maintaining the highest level of balance between body exhaustion and recovery. This will be accomplished by pushing the athlete's body to the limit with the help of the latest technology. Sports medicine devices will help monitor, diagnose and treat athlete burnout and injuries such as plantar fasciitis, heel spur, flat feet, Morton's neuroma, anterior cruciate ligament (ACL), posterior cruciate ligament injuries (PCL), hammer toe, arthritis, chronic back pain, calf stiffness, tennis elbow, rotator cuff injuries, Achilles tendon injury, etc.
This report covers the total market, which constitutes body reconstruction products such as orthopedic implants, ligament and tendon repair, and arthroscopy. The report also covers body support and recovery products such as braces and supports, cold-hot therapy, topical analgesics, and pain relief products, along with other accessories such as disinfectants, tapes, and wraps. Thus, this report covers the essentials of the sports medicine market in a comprehensive manner and gives a strategic analysis of the emerging areas within this field from the perspective of market competitors, sports teams, associations, and individual sportspersons.
http://www.marketsandmarkets.com/PressReleases/sports-medicine-devices.asp
Past Conference Report
Sports Medicine 2016
OMICS International organized the International Conference on Sports Medicine and Fitness during April 18-20, 2016 Dubai, UAE with a focus "To evaluate the science involved in sports medicine and fitness" where eminent keynote speakers from various reputed institutions made their resplendent presence and addressed the gathering.
Sports Medicine-2016 witnessed an amalgamation of peerless speakers who enlightened the crowd with their knowledge and confabulated on various newfangled topics related to the field of Sports and Fitness. Dr. Ahmad Alkhatib, form Abertay University presented a keynote presentation on "Metabolic exercise assessment: Methodological recommendations for clinicians, health and exercise professionals"; Dr. Harris Zourelidis from Dubai Healthcare City, UAE gave a keynote presentation on "Current concepts of treatment of ACL injuries". Henrik C Bäcker from Cantonal Hospital of Lucerne, Switzerland presented a keynote speech on "Paragliding related vertebral injuries"; Dr. Vicki Cameron of Strathclyde University, UK enlightened the audience with her keynote presentation on "Barefoot and shod walking in virtual reality environment with Oxford foot model"; Dr. Sujata Khire form Welfare Medical Centre, UAE presented "Kinesio taping – Why it works and how it works?"; Dr. Aleksandar Cvorovic from Abu Dhabi Police College, UAE described about "Differences in the manifestation of explosive strength between extremities and between the genders in the case of young basketball players"; Dr. Kirill Alekseyev from Kingsbrook Rehabilitation Institute, USA presented his keynote speech on "To identify the most common fencing injuries in variety of competitors", Ms. Sediqe Ebrahimipour from Birjand university, Iran gave her presentation on the "The prevalence of musculoskeletal disorders among dental practitioners"; Dr. Suad Alanzi from Ministry of Health, Kuwait presented "The effect of physical activity program for improving functional level of children with developmental coordination disorder"; Dr. Ashokan Arumugam from Majmaah University, Saudi Arabia enlightened the audience with his presentation entitled "The pitfalls of self-plagiarism: Implications for physical therapy research" Ms. Alexandra Maris from University of Toronto, Canada gave a paper presentation on "Deviant! Muscularity in women who do mixed martial arts: Navigating stereotypical femininity in different social contexts as a muscular woman who does MMA"; Mr. Paul George from Dubai Hospital, UAE presented about the "Physiotherapy management of meniscal repair- A post-surgical affair".
Dr. Sujata Khire , from Welfare Medical Centre, UAE conducted a workshop on "Use of kinesio taping in the athletic population" on April 19, 2016, in connection with this conference as a curtain raiser to this topic.
Dr. Suad Alanzi from the Ministry of Health, Kuwait also conducted the workshop on "Desinging an effective physical activites program for children with developmental coordination disorder based on the ICF model"
Poster presentations were presented by students.
All the papers presented and accepted at the Sports Medicine-2016 will be published in the proceedings of the Medline indexed Journal 'Journal of Sports Medicine & Doping Studies'.
Past Reports
Proceedings
Gallery
To Collaborate Scientific Professionals around the World
Conference Date October 05-06 2017
For Sponsors & Exhibitors